In our third #GenomicsConversation Q&A, we talk to midwife and pre-registration genetic counsellor Charlotte Rose about why she was inspired to build her career in genomics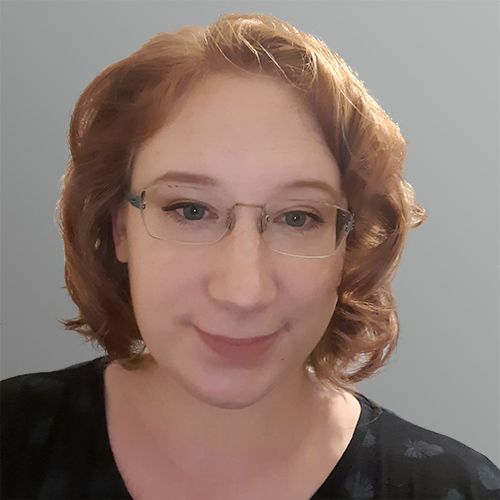 Could you tell us a little bit about your role?
I support individuals and couples who have a diagnosis or family history of a genetic condition. This involves exploring issues or concerns and providing genetic information.
How did you get 'into' genomics? When did you become aware of its importance?
As a fetal medicine and screening midwife, I often supported couples who had scans that showed fetal anomalies or high-chance trisomy screening in pregnancy, as well as counselling couples about partner testing for haemoglobinopathies like sickle cell disease. Through this work, I became really interested in genetics and the impact of a genetic diagnosis in pregnancy. This inspired me to apply and work as a pre-registration genetic counsellor. I now use my midwifery knowledge in the prenatal genetic clinic.
How is genomics integral to your role?
I use genomics to explain inheritance and how a person can be affected by a genetic condition. The information helps someone to make an informed choice about whether they would like genetic testing.
Can you give some examples of how you use genomics to benefit patients?
I use genomics to explain to patients what chromosomes are. For example, a woman may be pregnant with a chromosome translocation and there may be an increased risk of miscarriage or fetal anomalies. By explaining the mechanism of what happens with the chromosomes and how a baby inherits the combinations of chromosomes, a couple can better understand why a baby could be affected.
If there was one thing you'd want your fellow midwives to know about genomics, what would it be?
It's such an interesting field of medicine to work in and will likely significantly impact the general population's healthcare in future.
What kind of career opportunities can you see opening up in genomics within the midwifery profession in the future?
I think there will be specialist genomic midwives and specialist genetic testing midwives in future.
What are your key lessons learned?
Initially genomics seemed really complicated to me when I was studying it. However, you don't usually need to go into such molecular depth with patients, so it becomes less daunting in practice. Genomics has an important role in genetic counselling, but it is often a small part of the appointment. The largest amount of appointment time is spent exploring issues, concerns and the psychosocial aspects of counselling with people.
And your final word on genomics in midwifery?
I definitely recommend that midwives with an interest in genetics explore opportunities in genomics, because it is always evolving, with new and updated information and tests available all the time.
Charlotte Rose is a midwife and pre-registration genetic counsellor at Cambridge University Hospitals NHS Foundation Trust
–
Please note: This article is for informational or educational purposes, and does not substitute professional medical advice.
https://www.genomicseducation.hee.nhs.uk/wp-content/uploads/2021/06/Midwives-midwife-patient.jpg
450
1350
Aine Kelly
/wp-content/uploads/2018/06/gep-white-logo-sm-v2.png
Aine Kelly
2021-06-29 10:30:51
2021-06-29 11:30:03
Genomics in practice: 'Midwives should explore opportunities'