Description
Drawing a patient's genetic family history can be an important first step to support the prediction, diagnosis and treatment of a condition, not only for the individual but their family as well. This is because some conditions, such as cystic fibrosis – or predispositions to developing a condition, such as breast cancer – can be passed down from parent to child. So discovering that an individual has a genetic condition can have implications for the whole family.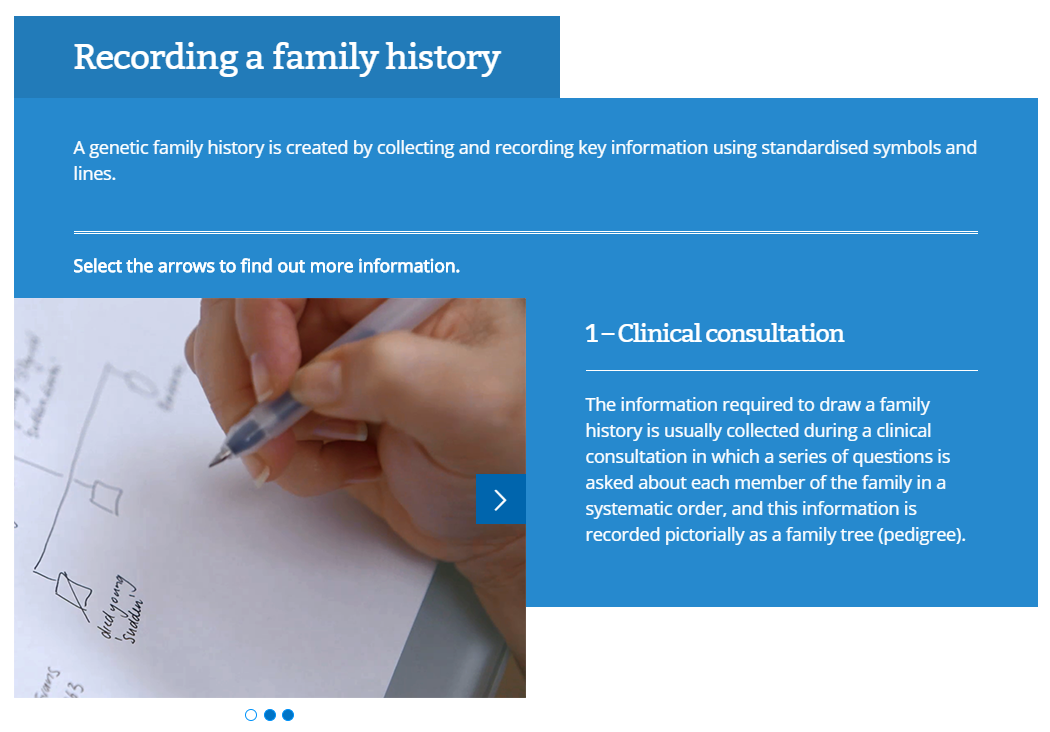 Why take this course?
This course covers some of the tools, techniques and tips needed to draw a genetic family history and introduces the benefit this can bring to patient care.
Who is this course aimed at?
The content of the course is aimed at those healthcare professionals who have had limited or no exposure to recording or reading a genetic family history. The course would also be suitable for those looking to refresh their knowledge or support training.
What will I learn?
What is a genetic family history?
Why is taking a family history important?
How is a family history taken?
Collecting information
What to include
How will I learn?
The course is delivered through textual content, videos and case studies. There are knowledge checks throughout and, on completion of the course, a final assessment for learners to demonstrate what they have learnt.