Description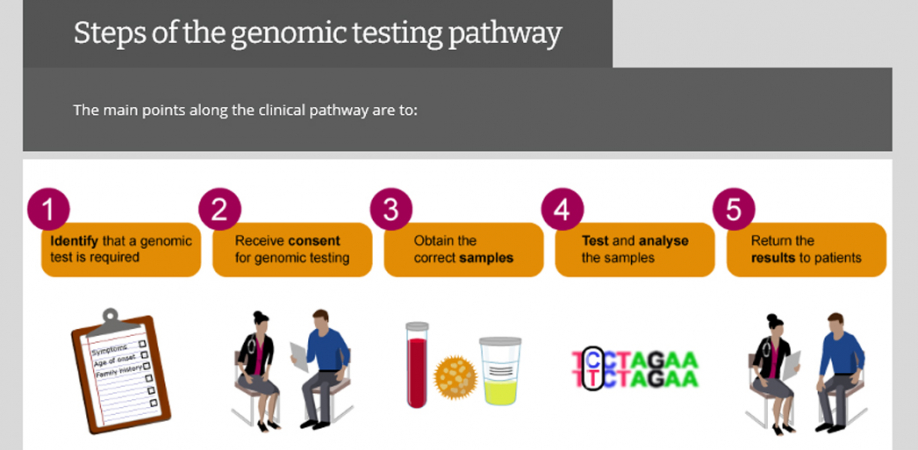 This course is intended to help healthcare professionals understand the process of investigating the genome and when this occurs. The session will introduce the testing process, including why, when and how genomic testing is done, and the different steps along the clinical pathway.
Why take this course?
As the use of genomics in healthcare increases, growing numbers of genomic tests will be carried out. Healthcare professionals are therefore more likely than ever to encounter a patient who is undergoing genomic testing. This course is designed to provide an overview of how the genome is investigated and how this can be used in healthcare.
This is the first part of the Investigating the Genome 101, which focuses on testing processes and the clinical reasons behind them. The second part can be found here.
Who is this course aimed at?
This course is primarily targeted at all healthcare professionals working in the NHS who have had limited exposure to genomics in their clinical role.
What will I learn?
The course covers the following topics
Investigating the genome in healthcare
Genomic testing to diagnose, treat and manage
Predicting the chance of developing a condition
Other types of testing
How will I learn?
The course is delivered through textual content, images and videos. On completion of the course, a short assessment will provide learners the opportunity to demonstrate their knowledge. They will then receive a record of their feedback and obtain a downloadable certificate of participation.
Related sessions
To learn more about related areas of genomics, take a look at these other courses in the Genomics 101 series