Genomic Laboratory Hubs
Genomic testing in the NHS is provided through a national testing network consisting of seven Genomic Laboratory Hubs (GLHs), each responsible for co-ordinating services for a particular part of the country.
Introduction
In October 2018, NHS England announced the launch of the NHS Genomic Medicine Service, providing consistent and equitable access to genomic testing for NHS patients across England. Alongside this, it announced a new infrastructure for genetic testing.
Under the new system, all NHS genetic testing in England is co-ordinated through seven Genomic Laboratory Hubs (GLHs), each delivering services to a particular region (see figure 1). The GLHs work in collaboration with the seven regional Genomic Medicine Service Alliances (GMSAs), who deliver the clinical care of patients receiving genomic testing.
Figure 1: The NHS Genomic Medicine Service regions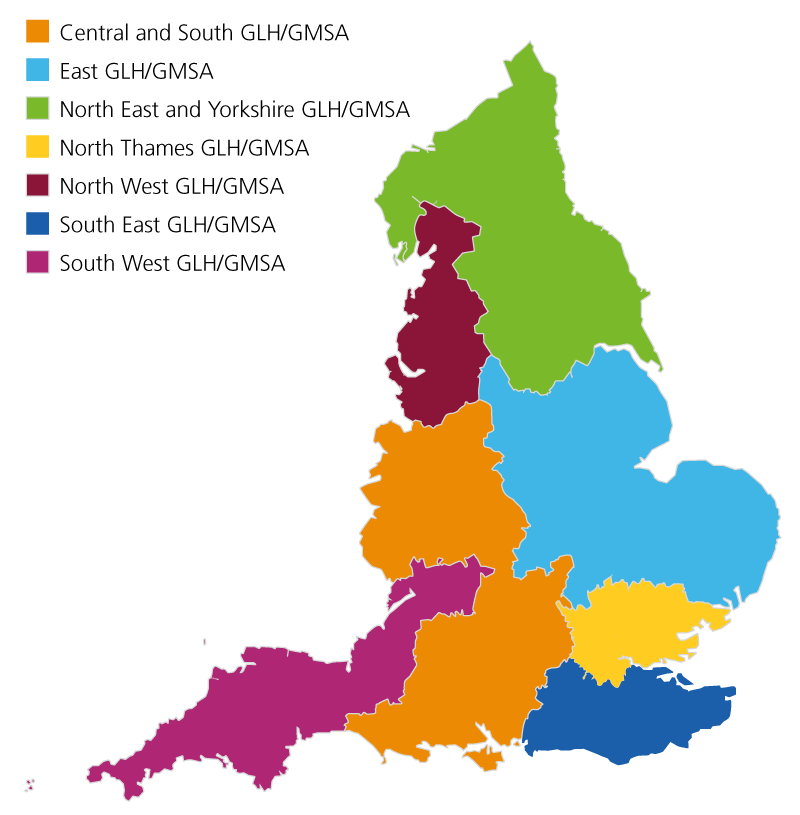 Lead Trusts
The GLH/GMSAs and their lead Trusts are as follows.
↑ Back to top